Appears in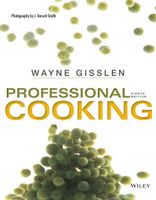 Ingredients
U.S.
Metric
Ingredients
2
Method
Procedure
Peel the pears and cut into small dice.
Combine the pears, honey, vinegar, juice, and spices in a small saucepan. Cook over low heat until the pears are tender and the liquid is reduced to a syrup. (Heat must be low, or the liquid will reduce before the pears are cooked.)
Season to taste with salt.