Appears in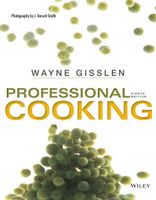 Ingredients
U.S.
Metric
Ingredients
5
fl oz
Method
Procedure
In a small saucepan, bring the milk to a boil.
Remove from the heat, add the cheese, and stir.
Let stand 30 minutes at room temperature.
Strain through a chinois. Press on the solids to extract all the liquid, but do not force the solids through strainer.
Mix in cream. Add salt to taste and refrigerate.