Appears in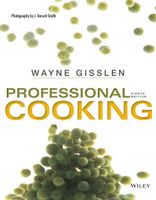 Ingredients
U.S.
Metric
Ingredients
1½
lb
Method
Procedure
Cut the leeks and potatoes into thin slices.
Sweat the leeks in olive oil without letting them brown.
Add the stock and potatoes and bring to a boil. Simmer until the vegetables are tender.
Pass the soup through a food mill.
If the soup is too thick, add a little stock to bring it to proper consistency.