Appears in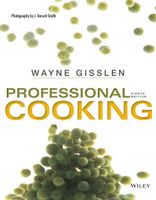 Ingredients
U.S.
Metric
Ingredients
2
oz<
Method
Procedure
Grind the fatback or bacon or cut into fine dice. Render the fat in a heavy pot. After the fat has rendered, remove the solids with a slotted spoon and discard or save for another use.
Add the onions to the fat in the pot and sweat. Do not brown.
Cut the beef into medium dice. Add to the onions and cook over low heat 10 minutes.