Appears in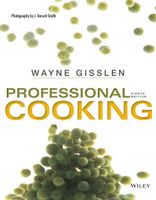 Ingredients
U.S.
Metric
Ingredients
1
lb<
Method
Procedure
Blanch the spinach. Drain, refresh in cold water, and squeeze dry.
Heat the olive oil in a sauté pan over low to medium heat.
Add the garlic and shallot. Cook until soft, about 1–2 minutes
Add the orange zest and spinach. Cook until the spinach is hot.
Add salt and pepper to taste.