Appears in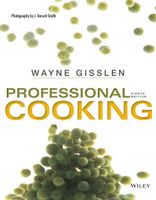 Ingredients
U.S.
Metric
Ingredients
1
Method
Procedure
Trim fennel; cut off stalks. Cut in half vertically and trim all brown parts from the base.
Cut each half into 6 to 8 wedges, depending on the size of the bulb.
Wrap the tarragon stem in a small piece of plastic wrap and cut off the ends so the ends are open.
Place the fennel and the tarragon stem in a plastic vacuum bag.