Appears in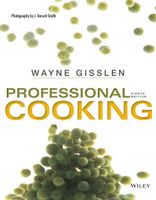 Ingredients
U.S.
Metric
Ingredients
4½
lb
Method
Procedure
Peel and eye the potatoes and cut them into uniform sizes. Simmer in water to cover until tender.
Drain well and let the potatoes steam dry for a few minutes.
Pass the potatoes through a food mill or ricer into the bowl of a mixer. Alternative method: Place potatoes in mixer with paddle attachment. Mix until well broken up.