Appears in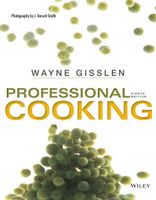 Ingredients
U.S.
Metric
Ingredients
as needed
as needed
Method
Procedure
Scrub the potatoes well and pierce the ends with a skewer or fork to allow steam to escape.
Lightly oil the potatoes if a crisp skin is desired. Leave them dry for a somewhat softer skin.
Place on sheet pan in 400°F (200°C) oven. Bake until done, about 1 hour. Test for doneness by squeezing a potato gently.