Appears in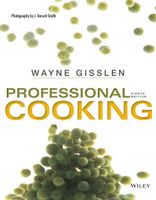 Ingredients
U.S.
Metric
Ingredients
12
oz
Method
Procedure
Cut the salt pork or bacon into bâtonnet shapes, 1 × ¼×¼ in. (2 × ½ × ½ cm).
Place the bacon pieces in a saucepan. Cover with cold water. Bring to a boil and drain.
Add the oil to a large sauté pan and place over moderate heat. When hot, add the blanched bacon. Sauté until lightly browned. Remove with a slotted spoon and set aside.