Appears in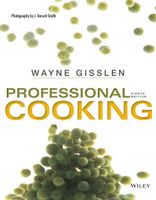 Ingredients
U.S.
Metric
Ingredients
12
Method
Procedure
Brush the fillets lightly with lemon juice and season with salt and pepper.
Dip both sides of each fillet in the butter and then in the bread crumbs. Press the crumbs on lightly so they adhere.
Place the fillets flesh side up (skin side down) on a sheet pan (if cooking in quantity) or on sizzler platters (if cooking to order).