Appears in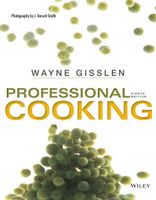 Ingredients
U.S.
Metric
Ingredients
9
oz<
Method
Procedure
Rinse the quinoa thoroughly in cold water. Drain.
Combine with the water and salt. Bring to a boil. Lower heat, cover, and simmer slowly until the grain is cooked, about 15 minutes.
Spread the cooked grain in a shallow pan to cool.
Combine the cooled quinoa, bell peppers, scallions, cucumber, and apricots in a bowl.