Appears in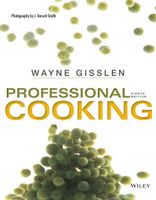 Ingredients
U.S.
Metric
Ingredients
½
cup
Method
Procedure
Combine the water, sugar, vinegar, sachet, and salt in a saucepan. Bring to a boil.
Pour the liquid and the sachet over the apples in a nonreactive container.
Let stand, refrigerated, 3–4 hours or overnight.
Immediately before serving, drain the apples and toss with the parsley.