Appears in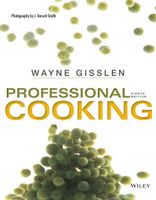 Ingredients
U.S.
Metric
Ingredients
1
lb<
Method
Procedure
Sift together the flour, salt, and baking powder.
Mix the egg yolks, milk, and butter or oil.
Add the liquid ingredients to the dry ingredients. Mix just until the dry ingredients are thoroughly moistened. Do not overmix.
Whip the egg whites until they form soft peaks. Add the sugar and whip until stiff peaks form.