Appears in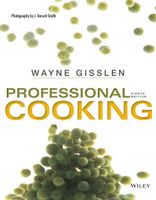 Ingredients
U.S.
Metric
Ingredients
6
lb<
Method
Procedure
Cut the meat into cubes small enough to fit into the grinder. Chill the meat thoroughly.
Grind once with the medium die.
Mix the salt and spices with the cold water. Add to the ground meat and mix thoroughly.
Stuff into hog casings.