Appears in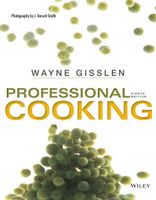 Ingredients
U.S.
Metric
Ingredients
1
lb<
Method
Procedure
Chop the chocolate into small pieces.
Bring the cream just to a boil, stirring to prevent scorching. (Use very fresh cream; old cream is more likely to curdle when boiled.)
Remove from the heat and add the chocolate. Stir and let stand for a few minutes. Stir again until the chocolate is completely melted and the mixture is smooth.