Appears in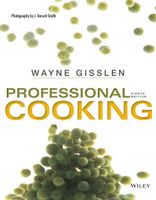 Ingredients
U.S.
Metric
Ingredients
13
oz
Method
Procedure
Combine the raisins and water in a saucepan. Simmer 5 minutes.
Mix the cold water and starch. Stir into the raisins and simmer until thickened.
Add the remaining ingredients. Stir until sugar is dissolved and mixture is uniform.
Cool thoroughly.
Fill pie shells. Bake at 425°F (220°C) for 30–40 minutes.