Appears in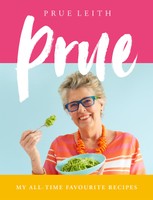 Ingredients
½ tsp salt
500 g good-quality full-fat yoghurt
olive oil, to store
Method
Stir the salt through the yoghurt. Line a sieve with a piece of muslin that's large enough to overhang the sieve. Spoon the yoghurt into it. Bring the overhanging muslin together over the top to cover the yoghurt completely.
Leave to drip into a bowl or over the sink for 24 hours, or until the yoghurt has drained sufficiently to thicken to a spreadable consistency. It is now a fresh cheese.
Roll the cheese into balls, roughly 20 g each. Gently lower them into a clean jar, then carefully pour olive oil over the cheese to cover. The labne can be eaten immediately or stored submerged in the olive oil for up to 3 months.