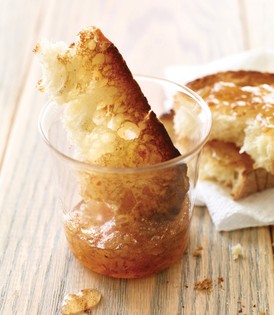 Appears in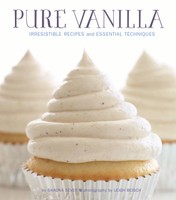 Ingredients
6 cups peeled, cored, and chopped pears (from about 5 medium pears)
4 cups granulated sugar, divided
2 tablespoons freshly squeezed lemon juice
2 vanilla beans, split lengthwise
1 1.75-ounce package powdered pectin
Method
In a canning pot or other large pot big enough to hold 6 half-pint jars, boil the jars in water for 10 minutes to sterilize. Remove from heat, drop in the jar lids, and cover pot to keep jars and lids hot while you make the jam.
In a large, heavy-bottomed pot, such as a Dutch oven, combine pears, 3¾ cups of the sugar, lemon juice, and vanilla beans. Bring to a boil over medium heat, stirring often. Boil until pears are very tender, 12 to 15 minutes, mashing with a potato masher as the fruit softens.
In a small bowl, whisk together the remaining ¼ cup sugar and pectin and then stir into pear mixture. Boil for 5 minutes more, stirring occasionally. Remove vanilla bean pods and scrape any remaining caviar into the jam.
Using canning tongs, carefully remove jars and lids from hot water and transfer to a work surface covered with a clean dish towel; place pot with the water over medium heat. Dry jars and lids and then immediately ladle jam into jars. Wipe the rims clean with a clean, damp cloth. Close jars tightly. When water reaches a rolling boil, add filled, closed jars to the pot, adding more water if necessary to cover jars by a few inches. Boil for 10 minutes. Return jars to dish towel to cool, and check that they have sealed properly before storing (the center of each lids should not make a popping sound when pressed with a fingertip). The jam can be stored for 1 year; once opened, it keeps for about 1 month in the refrigerator.