Appears in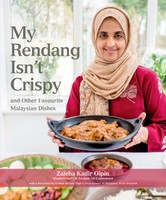 Ingredients
2 cups basmati rice
500 ml (16 fl oz / 2 cups) water
½ tsp vegetable oil
Method
Rinse the rice several times. Drain and place in a heavy-bottom non-stick pan. Add the water and oil.
Bring to a boil, then simmer, uncovered, for 5 minutes. Cover the pan and turn the heat down to the lowest setting to let the rice dry. This will take another 3–5 minutes. Serve hot.
Alternatively, cook using a rice cooker.