Sauce Soubise is prepared by combining onion purée with béchamel sauce. Modern versions sometimes replace the béchamel with cream, but when the sauce is being used for gratinéed dishes—the most famous is veal Orloff, a veal chop covered with a layer of duxelles, napped with soubise, then Mornay, and gratinéed under the broiler—the béchamel is essential; a cream-based soubise would break.
Traditional recipes for sauce soubise call for blanching sliced onions before sweating them in butter and combining them with the béchamel. The key is to not allow the onions to brown. Sweat 1 pound (500 grams) sliced white onions (blanched or not) until they are soft, and combine them with 2 cups (500 milliliters) sauce béchamel. Cover the sauce and cook it slowly, either in the oven or on top of the stove, for approximately 30 minutes. Blend with an immersion blender (A)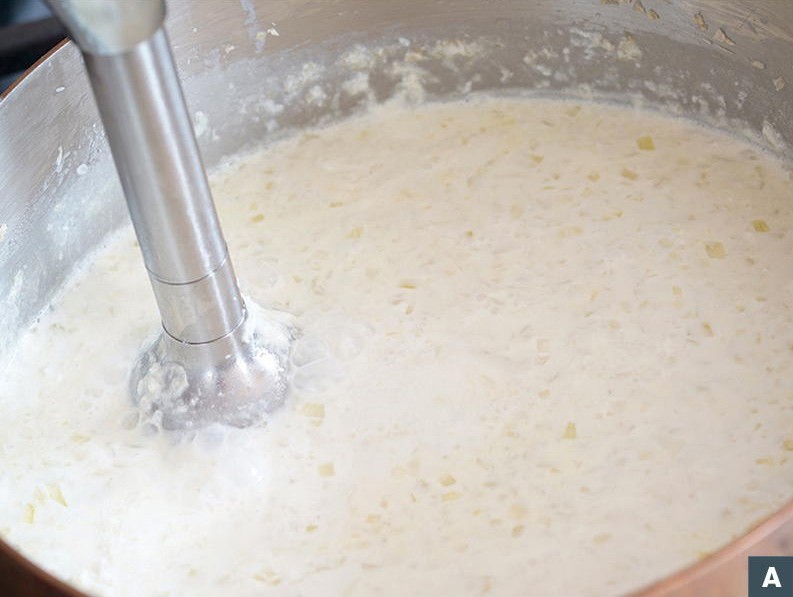 and strain through a fine chinois (B).
(For a flourless version, see Stewed onion purée,; for a sous vide version, see Sauce Soubise III.)