There are two approaches to preparing sauce Normande with egg yolks. The first is to combine the ingredients and cook gently over the stove, as when making a crème anglaise or sauce allemande, until the sauce thickens: Bring to a simmer 2 parts fish stock, 1 part mushroom cooking liquid, 1 part mussel or clam cooking liquid, and ½ part heavy cream. Whisk into 8 egg yolks per quart (liter) stock mixture (A, B),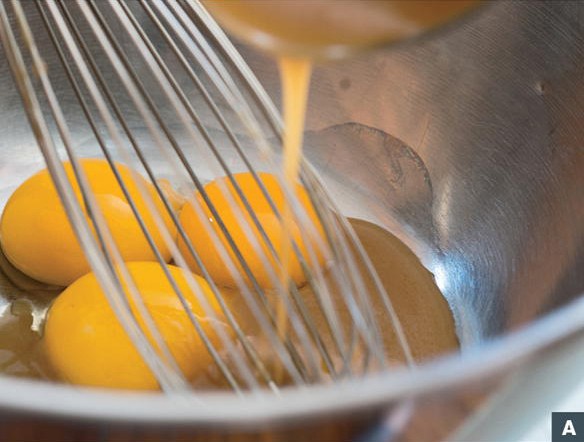 return the mixture to the pan, and cook gently while stirring until the sauce thickens (C).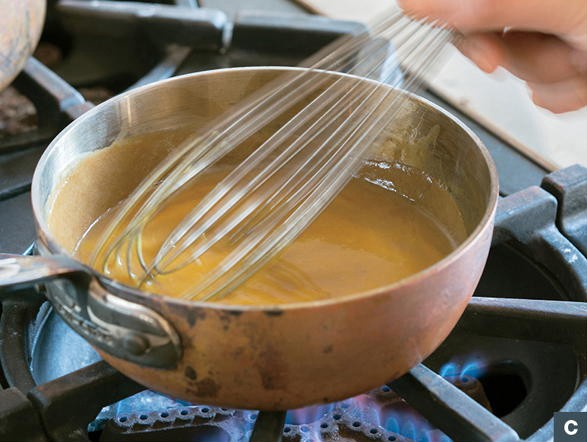 Whisk in ½ part butter or herb butter. (D)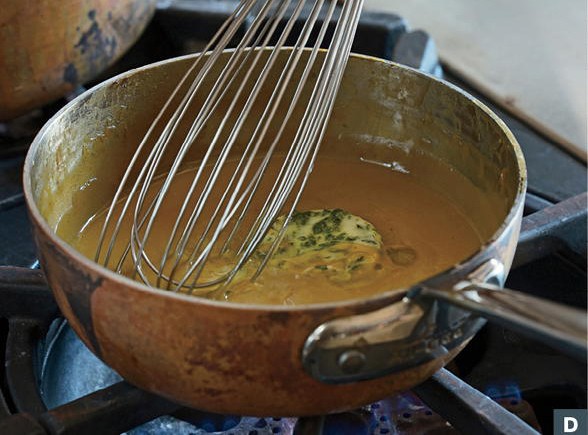 Season with salt and pepper.