The Provençaux have their own methods of finishing red wine sauces; Raïto is one of the best known. The sauce is garnished in various ways—sometimes with olives, sometimes capers, and sometimes a combination of the two—but tomato purée is always used to thicken a full-flavored red wine base like the one described above. Walnuts are also occasionally used as an additional liaison. Fish served en raïto is usually lightly sautéed before being finished in the sauce.
To make Raïto, combine 1 cup (250 milliliters) of the reduction described for red wine Sauce for Salmon with ½ cup (125 milliliters) of the very reduced tomato coulis. You can also reduce red wine by first boiling it down (A)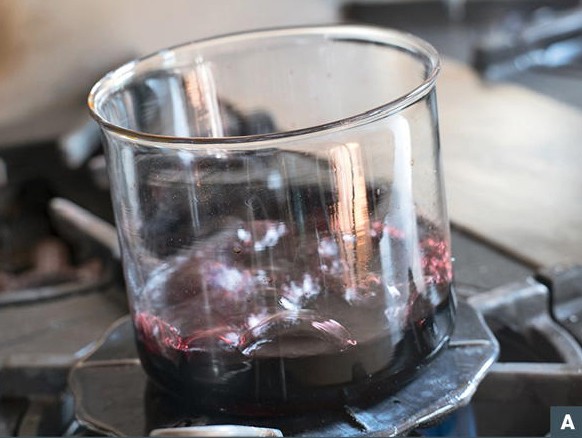 and then thickening it with beurre manié (B)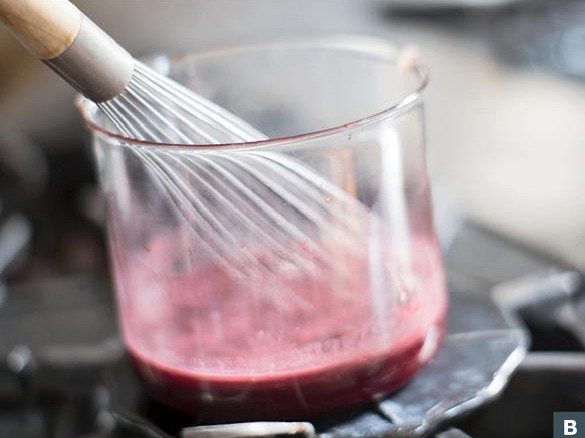 to the consistency you like. Add about the same amount of tomato coulis as the sauce base. (C)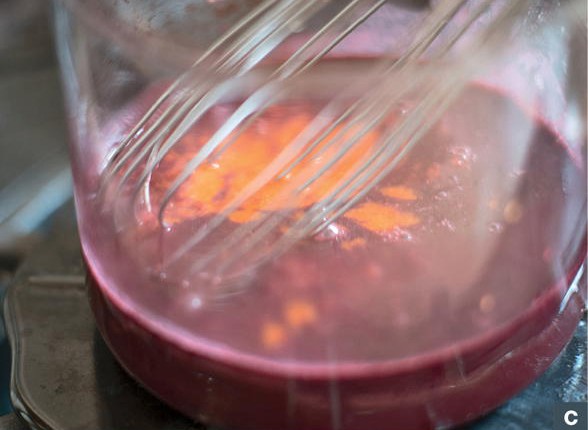 Reduce if needed to get the consistency you're looking for, and balance the amounts of wine reduction and tomato to your taste. Finish the sauce by adding 2 to 4 tablespoons (30 to 60 milliliters) capers, pitted black olives, or both. Although traditional recipes do not suggest it, mussel, cockle, or clam cooking liquid can be added to the red wine base (creating the need for a little further reduction). (D)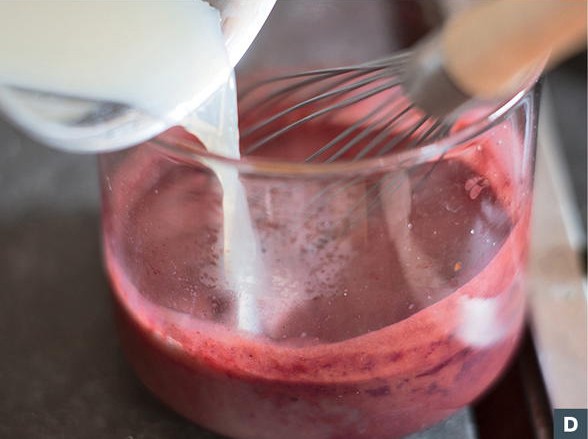 The shellfish can then be used to surround the fish (in this case, tuna).