Appears in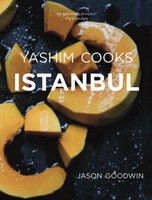 Ingredients
runny honey 100ml/3oz
white wine vinegar 600ml/1¼ pints
olive oil 200ml/½ pint
your five preferred vegetables 100g/4oz each
a celery stick, sliced fine
Method
Beat the honey into the vinegar until dissolved, and add the oil.
Cut your vegetables into bite-sized pieces. Blanch vegetables like cauliflower, carrot and cabbage in boiling water for 30 seconds, then refresh under the cold tap and shake them dry. Leeks, courgettes, green beans and peppers can go raw into the jar, with the celery.
Pack a scalded jar with the vegetables, top up with the pickling liquid, and seal.
Keep the jar in the fridge for at least two days, and serve as a meze salad with olive oil, salt and chopped coriander.