Appears in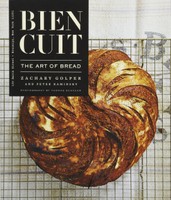 Pour some of your pre-measured water into the storage container to help release the starter (A-B).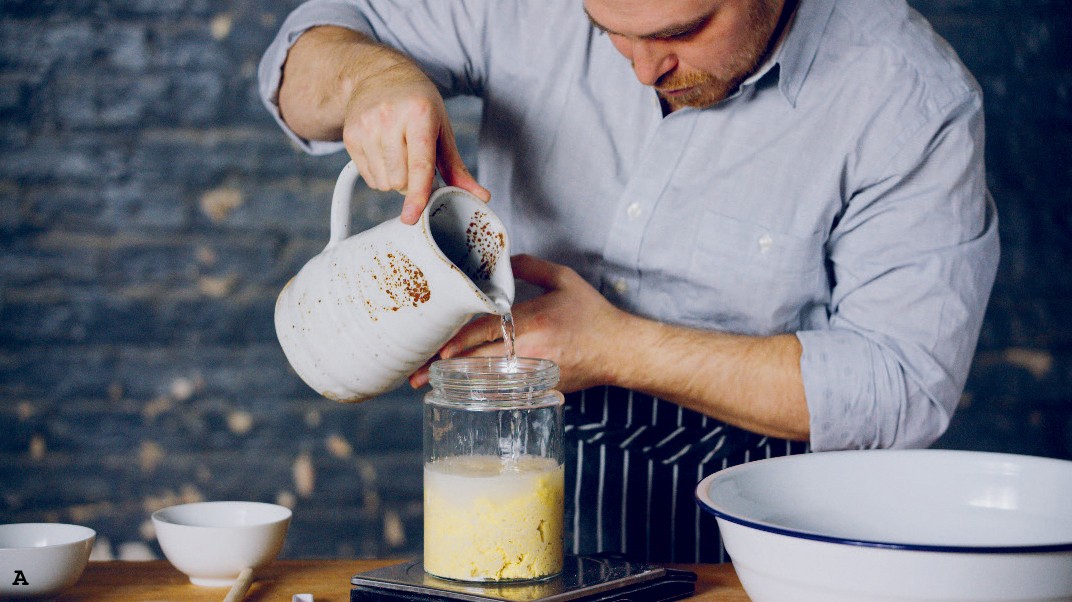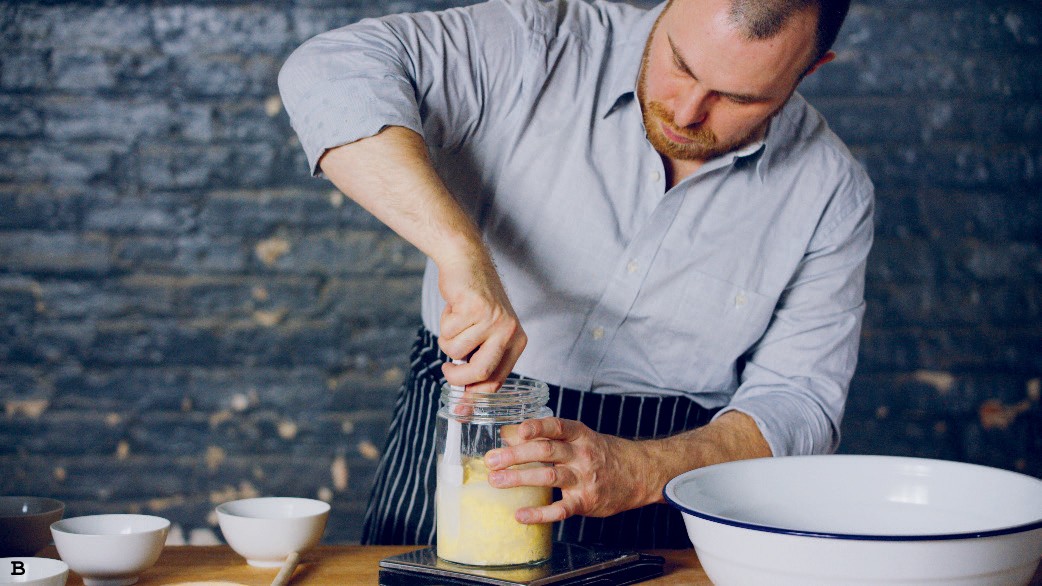 In a large bowl, use a wooden spoon to combine your starter with the remaining water (C).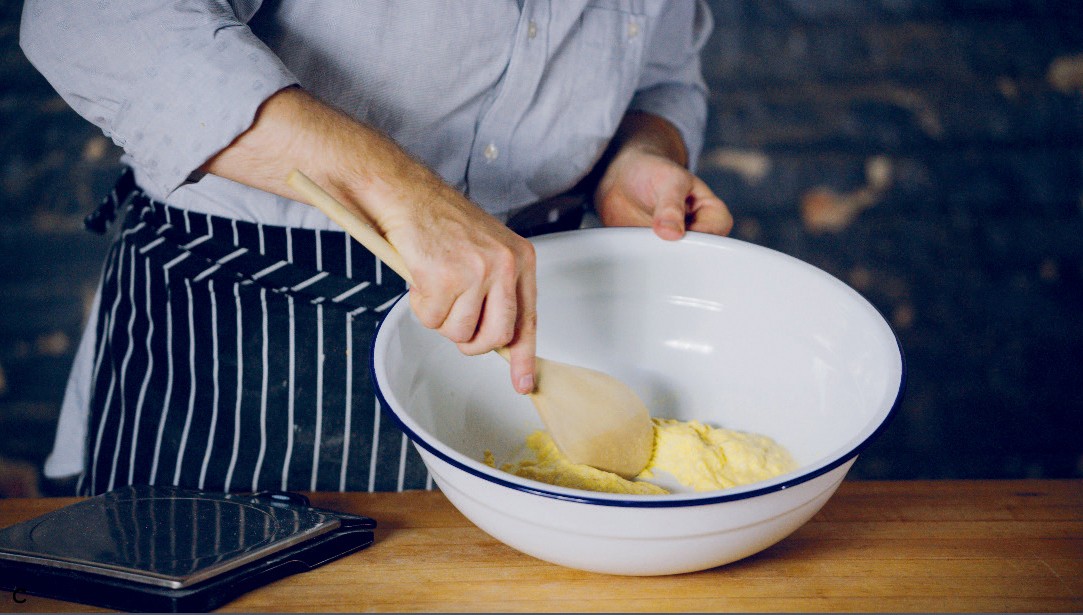 Add salt, yeast, and flour and combine, reserving about a sixth of your flour on one side of the bowl (D–E).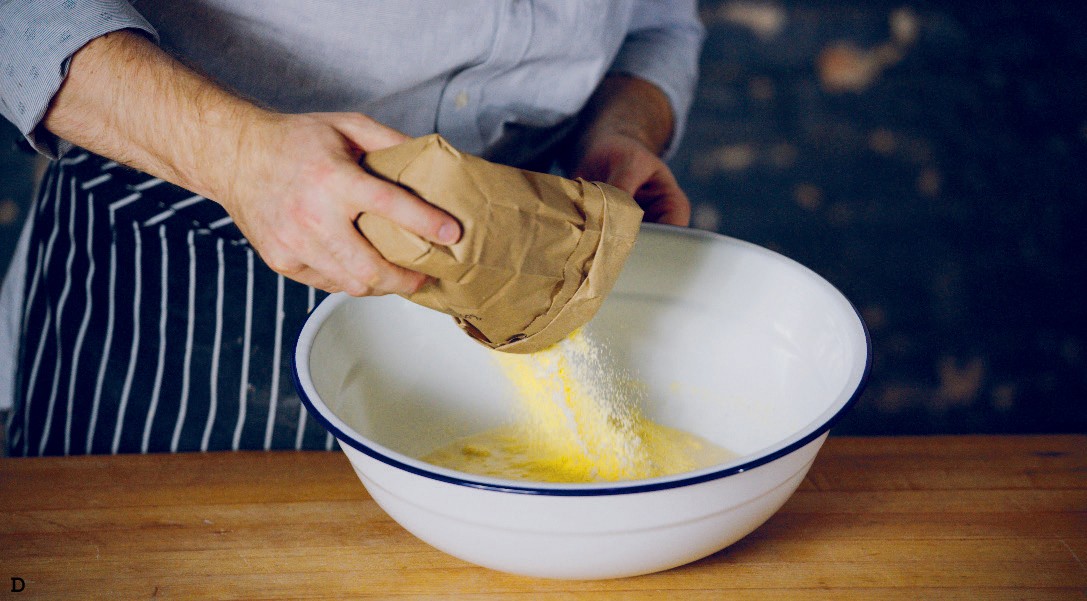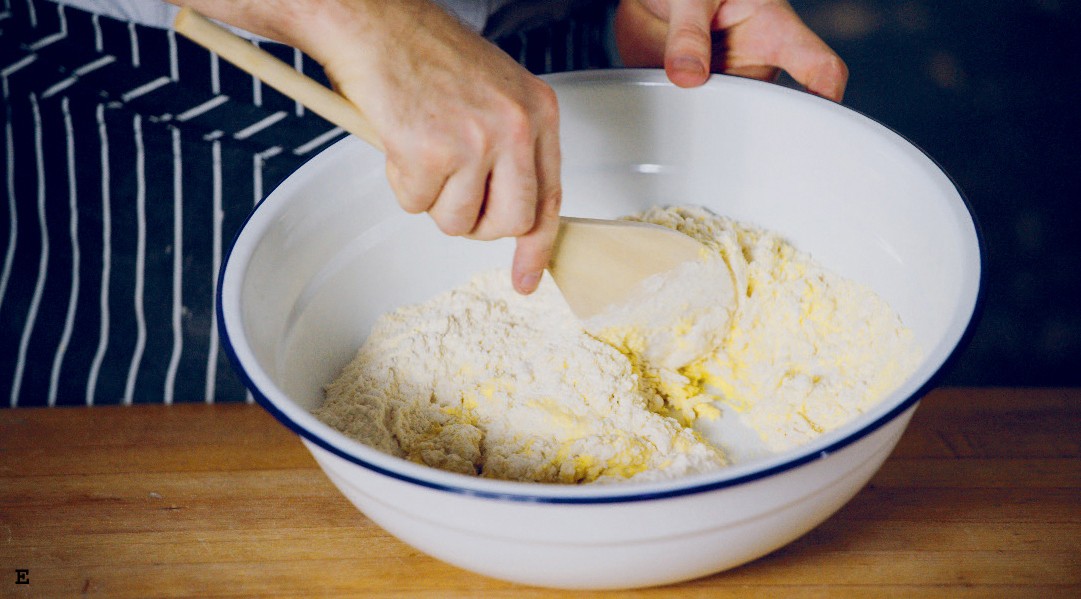 You'll incorporate this flour bit by bit to keep the dough from sticking as you proceed to tuck and fold.
As the dough stiffens from mixing with the spoon, exchange the spoon for a bowl scraper (F–G) and begin rolling and tucking the dough (see following pages) (H).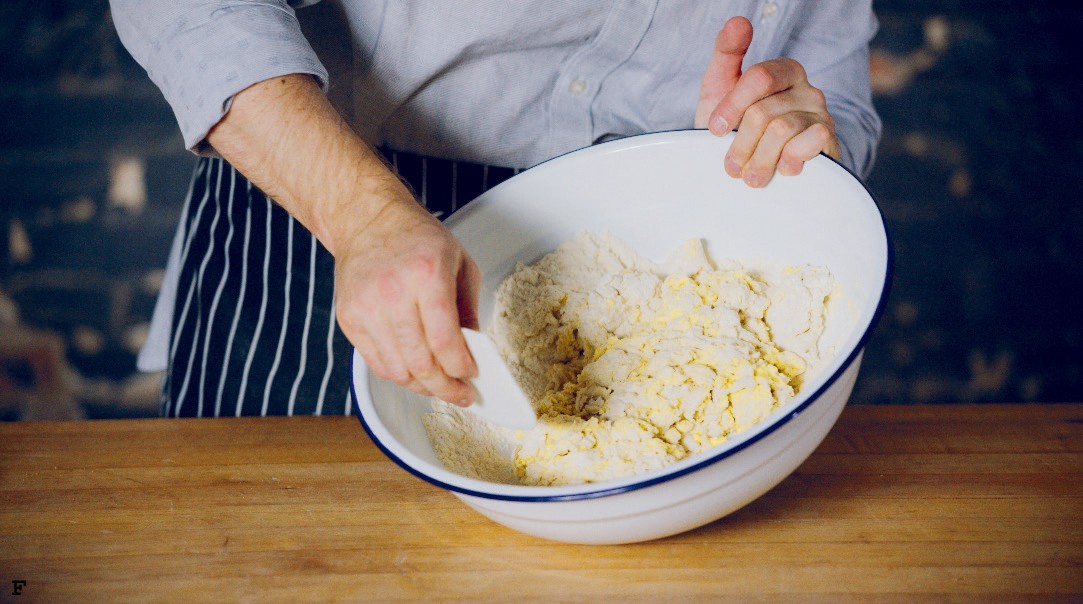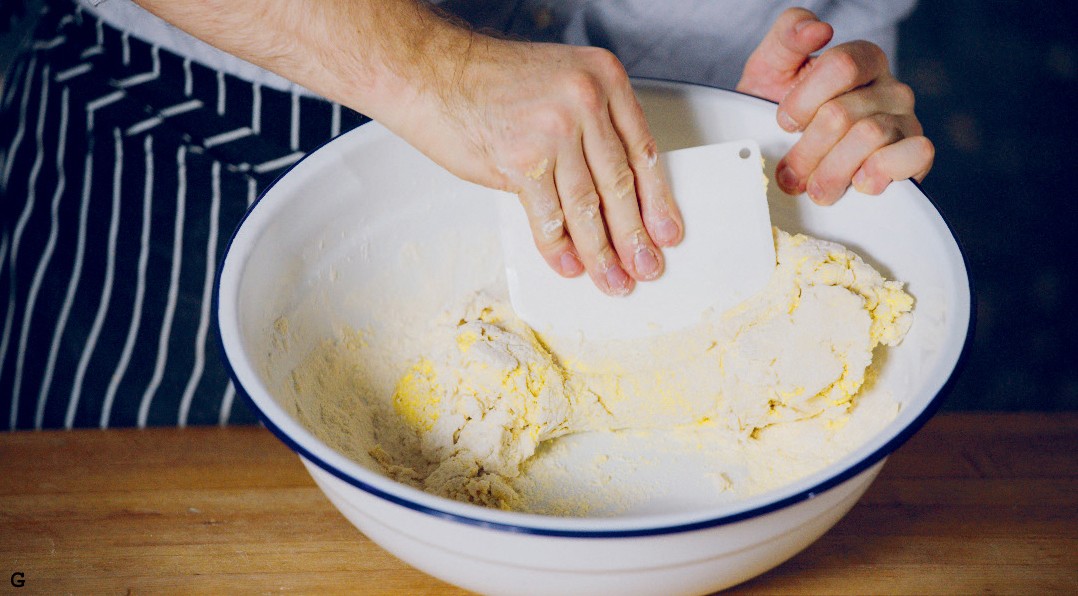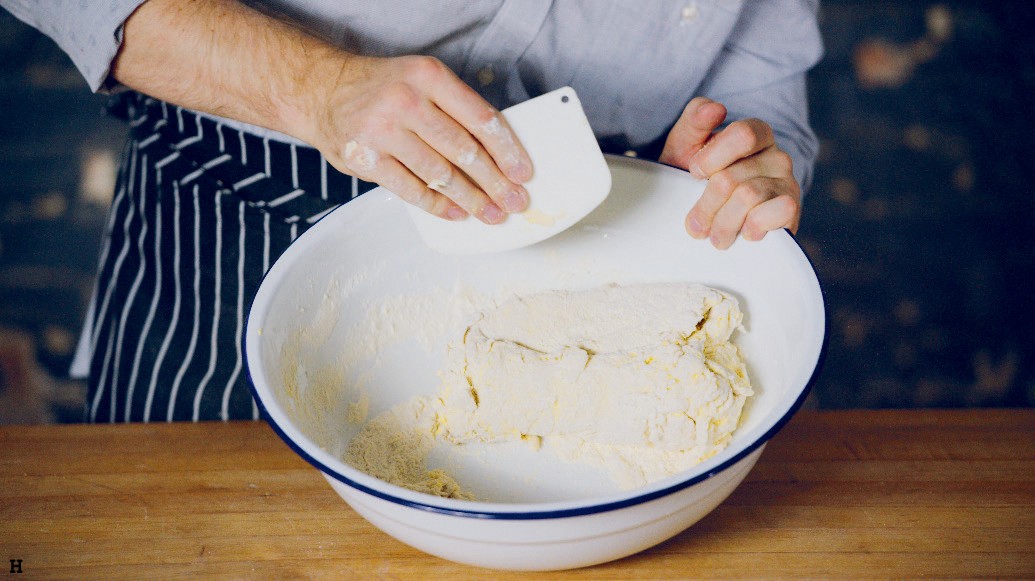 © 2015 All rights reserved. Published by Regan Arts.