Appears in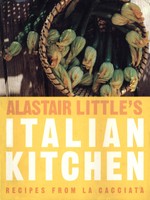 Wash and rinse under running cold water for about 30 minutes, then put in a pan with abundant cold water, a little salt and the zest of 2 lemons. Bring to the boil and leave to cook for approximately 45 minutes. Leave to cool in the liquor and drain when needed. Serve with toothpicks.
If you are able to find winkles, cook as for whelks, but for 15 minutes only.
© 1996 Alastair Little. All rights reserved.