Appears in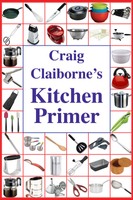 Rice, the classic and delectable accompaniment for main courses, is one of the easiest dishes to prepare, and the mystery is why so many people regard cooking it as a chore. Rice may be cooked with water and salt or it may be given more body and substance by cooking it in various broths, such as chicken or beef. Rice is enhanced by such additions as onion, bay leaf, parsley, and mushrooms. Italians delight in rice with highly perfumed white truffles and a whisper of Parmesan cheese.
There are many kinds of rice in the world, but the three types grown in this country are the long grain, round grain or Japanese rice, and short grain. The best is the long grain, and the two best brands on the market are Uncle Ben's (the converted not the precooked) and Carolina rice. "Minute" rice is not worth the trouble it takes to cook it.
Remember that 1 cup of raw rice will produce about 4 cups cooked, the equivalent of four to six servings.
Three recipes for rice follow. The first is the simplest of all possible ways to cook rice and is useful for day-to-day cookery.
© 1969 Craig Claiborne estate. All rights reserved.