Appears in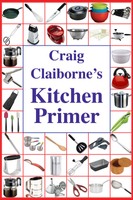 Within limits, the amount of shortening used in making biscuits is not critical. For instance, in the following recipe the shortening may be increased to ½ cup. The result will be a richer biscuit.
Using the same recipe, cheese biscuits may be made by adding ½ cup grated sharp Cheddar cheese to the recipe just before adding the milk.
© 1969 Craig Claiborne estate. All rights reserved.