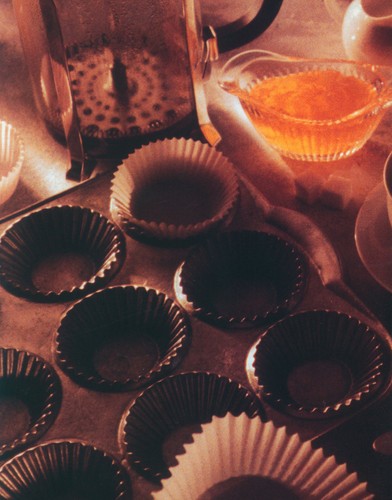 While not strictly desserts, the breakfast pastries included in this chapter are an integral part of Stars Café and StarMart. Breakfast should not be the forgotten meal, where one is resigned to bland and mundane food, eaten just because it is easy and convenient.
One is much more apt to get out of bed in the morning (and to get others up as well) if there are warm apple turnovers, pear ginger muffins, or buttery cinnamon rolls waiting to be devoured.
© 1993 Emily Luchetti. All rights reserved.