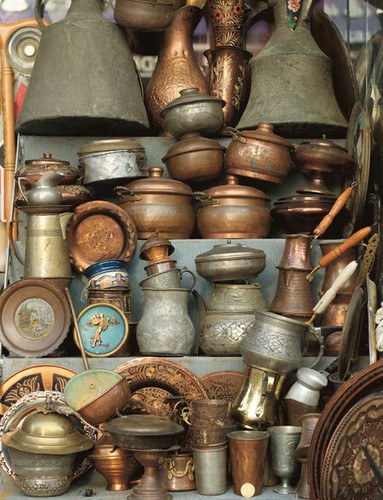 This book could not have been written without the enthusiastic encouragement of Yashim's readers around the world. They called for this book, and here it is.
Isaac Goodwin created it. Clive Crook provided the initial impetus, suggesting a master design which Isaac adapted and reinterpreted, tirelessly sifting the text, the artwork and the layout to produce a book which is, I hope, as good to read and look at as to work from. Isaac has been a patient and inspired collaborator throughout.
I've been lucky to have detailed editing input from not one, but two of the greatest living cookbook editors, on either side of the Atlantic. In the UK Anne Furniss, the former CEO of Quadrille Books, and in the US Sheilah Kaufman, co-founder of Cookbook Construction Crew. Sheilah is also the award-winning author, with Nur Ilkin, of The Turkish Cookbook: Regional Recipes and Stories. Her knowledge is encyclopaedic and her generosity quite outstanding.