Appears in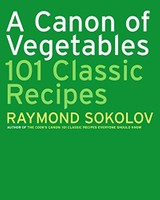 Ingredients
2 fennels
¼ cup olive oil
Salt
Pepper
Method
Cut off the tops of the fennels, leaving just the bulbs. Remove the outer leaves and discard. Cut a slice off the bottoms. Then cut the bulbs in quarters and dry them.
Put the olive oil in a bowl and season abundantly with salt and pepper. This is the pinzimonio.
Dip pieces of fennel in the pinzimonio and eat them out of hand. This Roman delicacy can also be prepared with hearts of celery.