Appears in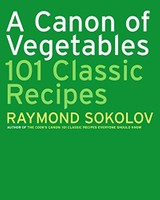 Ingredients
1½ pounds parsnips
Salt
6 tablespoons butter
Pepper
2 tablespoons chopped parsley
Method
Peel and trim the parsnips. Quarter them lengthwise. Cut out the centers if they are woody. Then slice the quarters into ¼-inch strips.
Bring 2 quarts of lightly salted water to a full boil. Add the parsnips and blanch for 10 minutes. They should be almost completely cooked, but not yet fork-tender. Drain and cut into chunks.
Melt the butter in a skillet. Add the parsnip chunks and cook over low heat, shaking from time to time until golden brown. They should end up tender but not mushy. Season with plenty of pepper and sprinkle with the parsley.