Appears in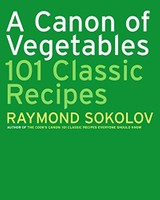 Ingredients
1 pound rutabaga
4 tablespoons butter, approximately
½ teaspoon mace or nutmeg or allspice
Method
Bring 6 quarts of water to a boil.
Meanwhile, quarter the rutabaga with a cleaver. Peel away the wax coating and the stem parts.
Add the rutabaga to the boiling water. When the water resumes boiling, lower the heat and simmer, uncovered, for 15 minutes, or until the rutabaga can be easily pierced with a fork. Drain and cool under running water.
Process, pulsing, with the butter and mace (or nutmeg or allspice) until smooth. Transfer to a saucepan, and heat over medium heat, stirring, to dry out the rutabaga a bit. When the puree begins to coat the pan, scrape it into a serving dish. Beat in more butter to smooth the puree further, if you like.