Place the clams in salted water to cover (the water should taste briny, like the ocean) and let them sit there for 30 minutes. If the clams are still alive, as they should be, they'll be tricked into thinking they've returned to their seashore home and begin "breathing"; the shells will open slightly and the clams will excrete sand and other wastes into the water. Stir up the water vigorously, drain, and rinse the clams. Repeat the procedure.
Lay the dried kelp in a pot large enough to accommodate the clams in a single layer, then pour in the cold water and rice wine. Place the clams in the pot, cover, and steam over high heat for about 2 minutes, or until all the shells have opened. (If after 4 minutes some have not opened, they never will, and these should be discarded.) Remove the clams from their shells and rinse them in cold water if they seem sandy or gritty, patting them dry afterward. (The kelp, Simmered Mushrooms and Kelp, Kelp Squares with Fragrant Pepper can be saved, if you like, and used in several other recipes.)
Pour the broth through a cloth- or paper-lined strainer or colander into a small saucepan and add the clam meats. Season with the sugar and cook over medium heat for 5 minutes. The Japanese use a wooden lid that drops down into the pot to lie directly on the simmering food. It's called an otoshi-buta and allows the broth to reduce and intensify while the food's surface is kept moist. If you have one, use it. If not, cook with the pan uncovered, shaking occasionally to swirl the liquid remaining in the pot.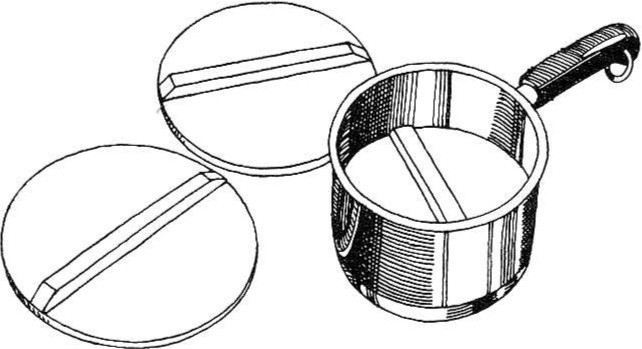 Add the soy sauce and ginger juice, and continue to cook for 10 minutes. Add the syrupy rice wine and cook for a final 2 minutes. The clams will be well glazed and intensely flavorful. Serve warm or at room temperature. If you wish to keep them longer, allow the clams to cool to room temperature before covering and refrigerating up to 1 month.