Appears in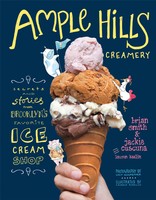 Ingredients
2 cups (480 ml) heavy cream
1⅔ cups (330 g) organic cane sugar
⅔ cup (160 ml) golden syrup
⅔ cup (60 g) cocoa powder
¼ cup (20 g) whole coffee beans
14 ounces (400 g) semisweet chocolate, chopped
6 tablespoons (90 g) unsalted butter
1 tablespoon vanilla extract
Method
In a medium saucepan, combine the cream, sugar, syrup, and cocoa powder and whisk over medium-high heat until well combined. Add the coffee beans. Bring the mixture to a simmer.
Add the chocolate and butter and whisk until melted and smooth. Remove the pan from the heat and stir in the vanilla. Pour the hot fudge through a wire-mesh strainer into a bowl to remove the coffee beans. Discard the coffee beans.
Serve immediately or store in an airtight container in the refrigerator for up to 2 weeks.