Appears in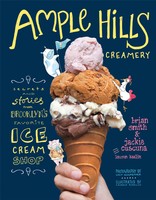 Ingredients
Butter for the baking sheet
1 cup (125 g) chopped walnuts
1 cup (240 ml) grade B maple syrup
3 tablespoons corn syrup
Large pinch of salt
1 teaspoon vanilla extract
Method
Preheat the oven to 275°F (135°C). Butter a 12-by-18-inch rimmed baking sheet and line it with parchment paper.
Spread the walnuts in an even layer on the prepared baking sheet and toast them for 10 to 15 minutes, until fragrant and just starting to brown. Let the walnuts cool, then chop them into small pieces, keeping all the little bits, including the walnut "dust." Set aside.
In a medium saucepan, combine the maple syrup, corn syrup, and salt. Cook over medium-high heat until the syrup comes to a boil, then reduce the heat to maintain a simmer and continue to cook for 5 minutes.
Remove the pan from the heat and stir in the walnuts (including the walnut dust, which helps flavor the syrup). Add the vanilla and stir to combine. Serve immediately or store in an airtight container in the refrigerator for up to 2 weeks.