Beat the egg and the sugar together, trying not to incorporate air as you do so. Heat a tamago yaki nabé (a special rectangular metal skillet) or a 6–7-inch round skillet and barely coat the surface with oil, using a swab of paper towel.The pan should be hot enough to make a test drop of egg sizzle, but not so hot that the pan smokes. Remove the pan from direct heat and pour the egg in, all at once. Quickly tilt and rotate the pan to coat the bottom with a thin, even layer of egg. Return the pan to medium-high heat and cook the omelet until it is dry around the edges and set throughout (about 1 minute). If the omelet appears to be in danger of scorching before it has set, remove the pan from direct heat for a few seconds (placing the pan on a well-wrung-out damp cloth will help it cool quickly). Do not lower the heat as this makes the final omelet pale and greasy.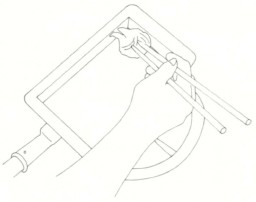 When the omelet is dry but still bright yellow, flip it. The traditional method of flipping is illustrated here: Run the tip of a chopstick around the entire outer edge of the omelet (1). It should easily come away from the pan. Twist and twirl the chopstick (2), working it under the sheet of egg across its width. Lift up the omelet—it is now draped across the chopstick (3)—and inverting top and bottom surfaces, lay the omelet down again (4). Roll the egg away from you until it is flat in the pan. You can practice this with a sheet of paper and a pencil if you like.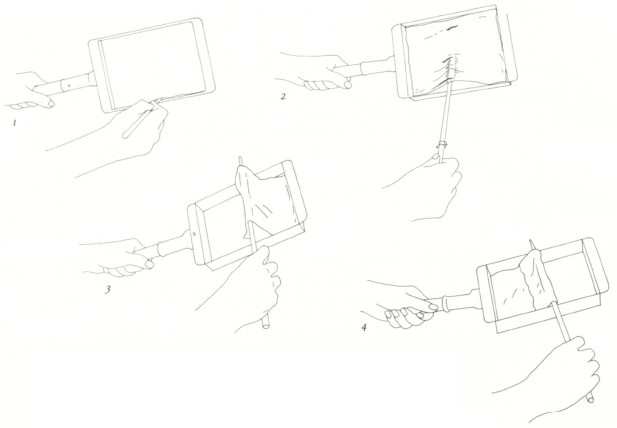 Cook the omelet for just a few seconds once it has been flipped. Turn it out onto a flat, dry surface and let it cool.
Note: If you wish to make more than one omelet, repeat the recipe for each additional sheet. Lightly oil your pan between omelets.