Appears in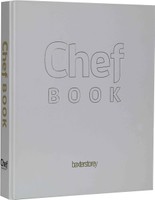 Ingredients
Curry Paste (Makes 10 Portions)
500 g green bird's eye chili
500 g shallots, thinly sliced
500 g garlic, thinly sliced
200 g galangal, thinly sliced
400 g lemon grass, thinly sliced
120 g shrimp paste
100 g kaffir lime fruit skin
Chicken Curry
1 litre coconut milk
200 g green curry paste
600 g skinless chicken breasts, cut across into 5mm thick slices
20 g white sugar
60 g fish sauce
40 g sweet basil leaves
80 g small round aubergine
100 g chaopraya aubergine
20 g red chilli, seeds removed, cut matchstick size
20 g kaffir lime leaves
Garnish
Thai basil
100 ml coconut cream
Method
Curry Paste
Pound the chili and the rest of the ingredients with a mortar and pestle to a fine paste.
Heat a wok, add cooking oil and add the curry paste. Stir-fry until fragrant.
Remove from the wok and set aside.
Chicken Curry
Heat the coconut milk in a pot over a medium heat, add the green curry paste and cook together.
Add the chicken, season with sugar and the fish sauce.
Stir until well combined, then add the sweet basil followed by the rest of the ingredients.
Boil together for 5 minutes and remove from the heat.
To Serve
Transfer to a serving bowl, top with fresh Thai basil and coconut cream.
Serve immediately accompanied by white or black Jasmine rice.
Chef Magazine / Issue 28 / April / 2013
© 2015 All rights reserved. Published by Chef Media.