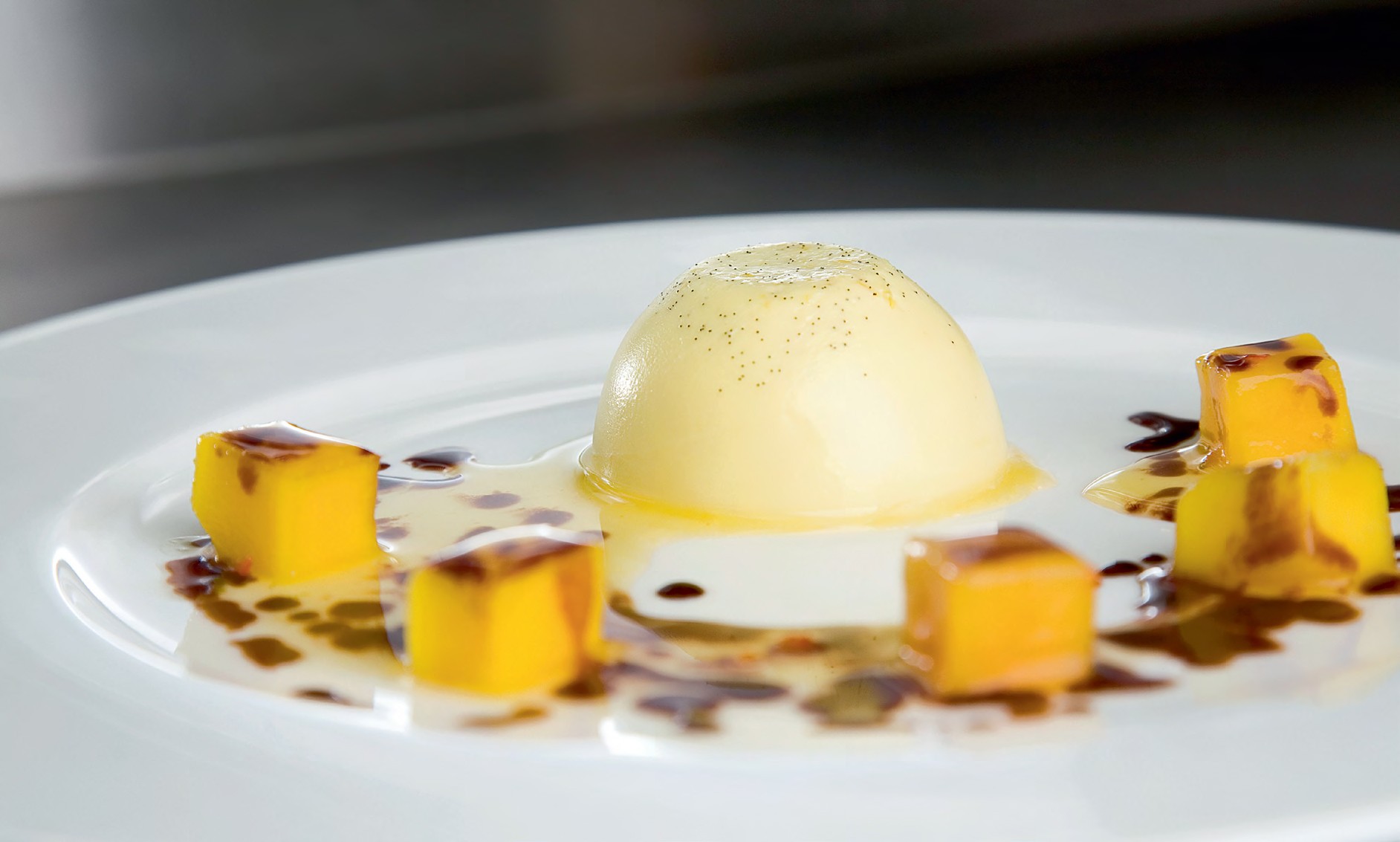 Appears in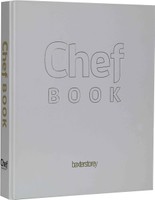 Ingredients
Pannacotta
300ml double cream
200ml full-fat milk
2 leaves of gelatine, soaked in cold water for five minutes
1 vanilla pod
200 g white chocolate
1 tsp saffron threads
Passion Fruit and Chilli Syrup
6 passion fruit
500ml water
150 g granulated sugar
1 red chilli, finely chopped
2 limes
Chocolate and Cardamom Sauce
500ml water
100 g granulated sugar
50 g glucose
500 g dark chocolate
Method
Pannacotta
Heat the cream and milk with the vanilla pod, split lengthways, and the saffron.
When the pan starts to boil, remove from the heat and add the softened gelatine, stirring gently.
Let the mixture cool to 60°C, then add the chocolate and let it melt, stirring gently.
Leave it to cool to room temperature, then strain the mix to remove the saffron and vanilla pod.
Pour it into moulds and let them set in the fridge.
Passion Fruit and Chilli Syrup
Scoop out the seed and pulp from the passion fruit and put it in a pan with the water, sugar, lime zest and juice.
Bring to the boil and simmer for 5 minutes.
Strain to remove the seeds, add the chilli and cool.
Chocolate and Cardamom Sauce
Bruise the cardamom pods, then put them in a pan and add the sugar, glucose and water.
Bring to the boil, then add the chocolate and whisk until it melts.
Leave it to cool and then strain.
To Serve
Assemble as shown.
Yes Chef! Magazine / Issue 2 / July / 2007
© 2015 All rights reserved. Published by Chef Media.