Appears in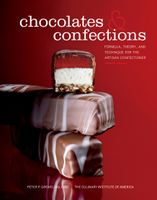 Method
To Make the Cinnamon Marshmallow
Stir the gelatin into the cold water to hydrate.
Combine the sugar, glucose syrup, water, honey, invert sugar, and cinnamon and cook to 122°C/252°F.
Pour the sugar mixture into the bowl of a 5-qt planetary mixer with a whip attachment, but do not begin whipping. Allow the mixture to cool to 100°C/212°F.