Appears in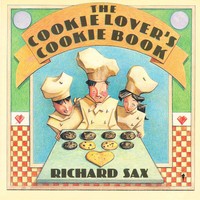 Ingredients
½ cup (1 stick) unsalted butter, softened
1 cup dark brown sugar
1 egg
2 teaspoons pure vanilla extract
1¼ cups flour
1 teaspoon baking powder
½ teaspoon baking soda
¼ teaspoon cinnamon
⅛ teaspoon salt
1 cup coarsely chopped pecans (or walnuts)
Method
Preheat the oven to 375°F. Butter two baking sheets; set aside.
Cream the butter and brown sugar in an electric mixer at medium speed until light, about 3 minutes. Add the egg and vanilla; continue to beat until the mixture is smooth. Meanwhile, sift the flour, baking powder, baking soda, cinnamon, and salt onto a sheet of wax paper. Lower the mixer speed and add the dry ingredients, mixing just until blended. Stir in the pecans.
Drop the dough by level tablespoonfuls onto the baking sheets, spacing them 2 inches apart (these cookies spread as they bake). Bake 8 minutes. Let the cookies cool for a few minutes on the baking sheets to firm up; then transfer to a wire rack to cool completely. Store airtight, with wax paper between layers. These cookies keep well for several days, and also make good gifts.