Appears in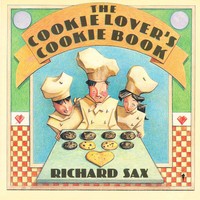 Ingredients
Butter Pastry Dough
9 tablespoons (1 stick plus 1 tablespoon) unsalted butter, softened
½ cup plus 1 tablespoon sugar
1 egg
1 egg yolk
1 teaspoon pure vanilla extract
2¼ cups flour
Method
Butter Pastry Dough: Cream the butter and sugar in an electric mixer at medium speed until light, about 3 minutes. Add the egg, egg yolk, and vanilla, beating until smooth. Add the flour, mixing just until blended, no longer. Pat the dough into the bottom of a 10½ × 15½-inch jelly roll pan (don't use a nonstick pan for this recipe), pressing it up the sides of the pan slightly. Refrigerate for about 15 minutes while you preheat the oven to 350°F.
Prick the surface of the dough with a fork. Bake on the center rack of the oven until the pastry is lightly golden, 15 to 18 minutes.
Peanut Brittle Topping: Place the corn syrup, brown sugar, butter, and cream in a heavy saucepan and bring to a rolling boil, stirring to dissolve the sugar. Remove from heat and stir in the peanuts, vanilla, and lemon juice. Pour the topping over the pastry, spreading it gently with a spatula. (Take care not to tear the pastry.)
Return the pan to the oven and bake until the brittle topping is golden and bubbly, about 15 minutes. Place the pan on a wire rack and cool completely.
5. Chocolate Glaze: Melt the chocolate and the vegetable shortening in the top of a double boiler, stirring occasionally, until the chocolate is smooth and glossy. Transfer to a narrow bowl. (The chocolate should be deep enough to dip the cookies in halfway.) Set aside in a warm place, or in a shallow dish of warm water, so the mixture remains fluid.
When the cookies have cooled completely, trim off the edges of the pastry, using a sharp knife and a ruler as a guide. Cut the pastry into 2 × 1-inch bars. Place a large wire rack over a sheet of wax paper. Dip the short end of each bar into the warm chocolate, coating it only halfway, and letting excess chocolate drip back into the bowl. Place the dipped cookies on the wire rack; cool until set.