Preparation info
Makes

32

bars, or 64 squares
Appears in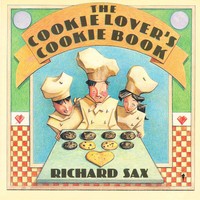 Ingredients
Butter Dough
6 tablespoons (¾ stick) unsalted butter, softened
¼ cup plus 2 tablespoons sugar
¾ teaspoon grated lemon zest (from half a large lemon)
1 egg
½ teaspoon pure vanilla extract
1½ cups flour
Method
Butter Dough: Preheat the oven to 350°F. Butter and flour an 8-inch square baking pan. In an electric mixer, cream the butter, sugar, and lemon zest at medium speed until light, about 3 minutes. Add the egg and vanilla and beat until smooth. Lower the mixer speed slightly and add the flour, mixing just until well combined. Press the dough into the bottom of the pan to an even thickness of ¼ inch. Prick the dough with a fork; then bake until pale gold, about 12 minutes.
Hazelnut Topping: Place the hazelnuts in a cake pan and toast in the oven until fragrant, about 10 minutes. Rub the nuts between layers of a kitchen towel to remove some of the skins (some bits of skin will remain; that's fine). Chop the nuts coarse; set aside.
In a heavy saucepan, bring the butter, brown sugar, and honey to a vigorous boil, stirring. Add the cream and boil the mixture for a few seconds. Remove from heat and stir in the vanilla, lemon juice, and the reserved hazelnuts. Pour over the partly baked dough.
Bake until the topping mixture is bubbling and almost set, about 30 minutes. Cool the pan on a wire rack. When completely cooled, run a thin knife blade around the edges of the pan; then carefully invert the pastry onto a wire rack. Lift off the pan, invert the pastry again onto a baking sheet. Gently slide the pastry from the baking sheet to a cutting surface. Trim edges if necessary. With a large heavy knife, cut the pastry into 1 × 2-inch bars or 1-inch squares. Store airtight.