Appears in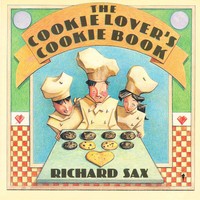 Ingredients
11 tablespoons (1 stick plus 3 tablespoons) unsalted butter, softened
2 cups sifted confectioners' sugar
Grated zest of 1 small lemon
1 egg
1 egg white
1 cup ground hazelnuts, almonds, or a combination (about 4 ounces)
1⅓ cups flour
Method
Cream the butter with the confectioners' sugar and lemon zest in an electric mixer until very light, 3 to 5 minutes. Add the egg, then the egg white, mixing until smooth. Lower the mixer speed and add the ground nuts and the flour, mixing just until blended, no longer.
Divide the dough in half; wrap each portion in plastic wrap in a thick, cylindrical shape. Twist the ends shut, pressing the dough toward the center of the roll to eliminate air pockets. Smooth each portion of dough into a neat roll about 2 inches thick. Chill overnight, or at least 4 hours. (This dough is very rich, and can be handled only when well chilled.)
Preheat the oven to 350°F. Lightly butter two baking sheets. Cut the rolls of dough in ¼-inch-thick slices; then place the slices on the baking sheets, spacing them about 2 inches apart.
Bake the wafers until the edges are lightly golden, 10 to 12 minutes. Transfer the cookies immediately to a wire rack to cool. Store airtight.