Appears in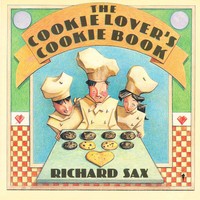 Ingredients
1 egg
⅔ cup light brown sugar
1 cup plus 2 tablespoons flour
¼ teaspoon baking powder
½ teaspoon baking soda Pinch of salt
2 tablespoons Instant coffee powder, preferably Instant espresso, Nescafe Brava, or other full-flavored coffee
2 teaspoons hot water
1½ teaspoons pure vanilla extract
½ cup (1 stick) unsalted butter, melted and cooled slightly
1 cup coarse-broken walnuts
Method
Preheat the oven to 350°F. Butter and flour an 8-inch square baking pan; set aside.
In an electric mixer, whisk the egg and brown sugar at medium speed until light and fluffy, about 5 minutes. Meanwhile, sift the flour onto a sheet of wax paper with the baking powder, baking soda, and salt; set aside. In a small cup, stir together the instant coffee and hot water until smooth.
When the egg-sugar mixture is ready, lower the mixer speed and add the coffee mixture, vanilla, and melted butter, mixing just until blended. Add the flour mixture, mixing just until blended, no longer. Stir in the walnuts just until evenly distributed. Scrape the mixture into the baking pan, spreading it to the edges.
Bake 25 minutes, or just until a toothpick inserted in the center emerges clean. Cool on a wire rack.
Espresso Chocolate Glaze: Melt the chocolate in the top of a double boiler over hot (not boiling) water, stirring occasionally until smooth. Remove from heat. In a small cup, stir the liquid coffee with the instant coffee powder until dissolved. Stir the coffee mixture, the brandy, corn syrup, and butter into the chocolate, until smooth and glossy. Spread the warm chocolate mixture over the surface of the espresso bars, coating evenly. Let stand at room temperature until the chocolate has set. Cut into neat 2 × 1-inch bars, using a knife dipped frequently in hot water.