Appears in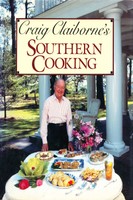 Stuff the body and the neck cavity of a turkey that is ready to cook.
Make a gash 2 inches from the tail tip of the turkey and push the tail tip into the cavity. Truss the cavity opening with string. Push the legs forward and shove the needle through one leg at the point where the cavity and thigh meet. Push needle through cavity and bring it out the other side, going through the opposite leg where cavity and thigh join.
Twist the wings securely under the back of the turkey. Push the needle through the center of the second wing joint, then weave it through the neck skin, sewing this to the surface skin at the tip of the backbone. Run the needle through the center of the second wing joint on the other side. Cut off the cord and tie the ends together securely.
Run the needle through the base of the thigh, just above the thigh bone. Run it all the way through the same position of the opposite thigh. Bring the needle up and around a leg, running the needle through the tender, cartilage-like, V-shaped base of the breastbone.
Bring the cord around the other leg and cut off the cord. Tie the ends to secure the legs close to the body.
© 1987 Craig Claiborne estate. All rights reserved.