Appears in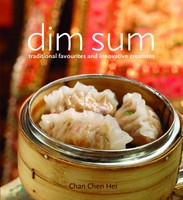 Ingredients
Flour
*
600
g
Instant dried yeast
1
tsp
White vinegar
1
Tbsp
Water from rinsing rice
250
ml
Method
Mix ingredients into dough and leave at room temperature for 24 hours, covered with a piece of cloth. It should become foamy and smell sour and yeasty. Use as indicated in recipe, but leave 50 g of starter dough behind for future use.
For every 50 g starter dough left behind, replenish by mixing in 600 g flour and 300 ml water. Leave to ferment for 12 hours until foamy and yeasty before use.
If you're not planning to use the starter dough within the next 24 hours, refrigerate it. It will keep for up to 2 months.
To use, remove from refrigerator a day ahead. Leave at room temperature from morning until mid afternoon. Replenish with 600 g flour and 300 ml water for every 50 g starter dough. Allow to ferment until needed.