Appears in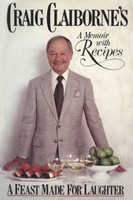 Ingredients
4 cups water
1 teaspoon salt
1 cup uncooked quick grits
¼ pound butter plus butter for greasing casserole
¾ pound Cheddar cheese, grated
Freshly ground pepper
2 tablespoons Worcestershire sauce
1 or 2 cloves garlic, minced
Tabasco sauce (see note)
2 egg whites
Method
Bring water to the boil and add salt. When it is boiling vigorously, add grits slowly. Return to the boil and cook over direct heat, stirring, for 2½ minutes. While still hot, stir in remaining ingredients, except egg whites. Let cool.
Meanwhile, preheat the oven to 400 degrees.
Beat whites until stiff and fold them into grits mixture. Pour into a buttered 1½-quart casserole or soufflé dish and bake until puffed and lightly browned on top, about 20 minutes. Serve immediately with meat or poultry.