Appears in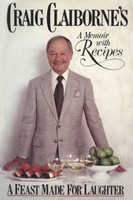 Ingredients
1½ pounds ground round steak
Salt and freshly ground pepper
4 tablespoons butter
1 teaspoon Worcestershire sauce
¼ cup chopped parsley
Juice of ½ lemon
Method
Divide the meat into 4 portions and shape each portion into a round patty. Handle the meat lightly, just enough so that it holds together.
Sprinkle a heavy skillet with a very light layer of salt and heat the skillet until very hot. Add the patties and sear well on one side. Turn the patties and reduce the heat. Cook to the desired degree of doneness, 3 minutes or longer.
When the hamburgers are done, sprinkle them with salt and pepper and top each patty with 1 tablespoon of butter. Transfer the hamburgers to a hot serving platter and sprinkle with Worcestershire sauce, parsley, and lemon juice. Serve on buttered toast or on toasted buns.