Appears in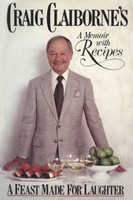 Ingredients
4 large pigs' feet (preferably with the knuckles; if not, select 4 pigs' feet and 4 pigs' knuckles)
2 ribs celery
1 tablespoon salt
Coarsely ground pepper to taste
1 onion, studded with 2 cloves
1 carrot, scraped and quartered
1 piece French bread about 5 inches long, or 3 slices ordinary bread
4 tablespoons imported mustard, preferably Dijon
Oil for baking dish
1 cup sauce diable
Method
Put the pigs' feet in a large saucepan and add water to cover. Add the celery, salt, pepper, onion, and carrot. Bring to the boil and simmer 2 hours. Remove the meat from the broth and cool. Reserve ½ cup of cooking liquid.
Meanwhile, bake the bread in a 400° oven until it is dried out and browned, but do not let it burn. Grate the bread on an ordinary cheese grater or blend it to make crumbs. Put the crumbs in a sieve and shake them to obtain crumbs of uniform size.
Blend the reserved ½ cup of cooking liquid with the mustard and dip the cooled pigs' feet in it. Coat well and chill.
Preheat the oven to 425 degrees.
Coat the pigs' feet with bread crumbs. Oil a baking dish and place the pigs' feet on it. Bake 30 minutes. If the pigs' feet start to burn, reduce oven heat. At the end of 30 minutes, turn pigs' feet and continue cooking 5 to 10 minutes longer, or until crisp on the outside and tender within. Serve with sauce diable.