Appears in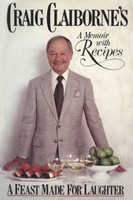 Ingredients
1 (4½ - to 5-pound) whole, cleaned duck with giblets
½ bay leaf
Salt and freshly ground pepper to taste
¼ teaspoon dried thyme
1 tablespoon peanut, vegetable, or corn oil
3 tablespoons butter
1 clove garlic, peeled and crushed
2 tablespoons chopped parsley
Method
In this method of grilling duck, the breast is cut away in 2 neat, flat pieces without skin or bone. The legs and thighs are left more or less intact with skin on and bones in. The legs and thighs are cooked first because they require the longest cooking, about 30 minutes or longer. The breast meat is grilled just before serving, for it cooks quickly like a small, thin steak or scaloppine.
First, place the duck, backside down, on a flat surface. Run a sharp knife, such as a boning knife, along the breast bone, cutting through the skin and down to the bone. Carefully run the knife between the skin and the meat, pulling the skin with the fingers to expose the smooth breast meat. Cut off and discard the skin. Now carefully run the knife between the breast meat and the carcass, using the fingers as necessary. Remove the 2 pieces of breast meat.
Carve off the 2 thighs, leaving the legs attached. Use the carcass for soup. Place the legs and thighs on a flat surface, skin side down, and carefully cut away the excessive peripheral skin fat that borders the thigh.
Sever the bone joint between the legs and thighs, but do not cut the legs and thighs in two. This will facilitate cooking.
Chop together the bay leaf, salt, pepper, and thyme, chopping until the bay leaf is quite fine. Rub this mixture into the legs and thighs and over the breast and giblets. Brush all with oil.
Arrange the breast pieces, ends touching, in a flat dish. Cover with giblets and neatly arrange the legs and thighs, skin side up, over all. Let stand until ready to cook.
Prepare a charcoal grill and have it ready. The coals must be white hot but not too plentiful or the meat will cook too fast. Arrange the bed of coals about 6 inches from the grill that will hold the duck for broiling. Arrange the giblets on a skewer and add them to the grill.
Place the legs and thighs, skin side down, on the grill. Grill the legs and thighs, turning as often as necessary, until skin is crisp and flesh is cooked, about 30 minutes. If necessary, brush the food with a little more oil as it cooks. Grill the giblets until done, turning often. About 5 minutes before these foods are done, add the breast meat and cook, 1 or 2 minutes on each side, until done. Ideally, the breast meat should be served a bit rare.
Transfer the pieces to a small serving skillet. Slice the breast meat on the bias and cut legs and thighs in half where they join.
Heat the butter and garlic and pour over the grilled pieces. Sprinkle with chopped parsley and serve immediately.